Environmental, Health, & Safety Seminar & Tradeshow

ATTENDEE REGISTRATION NOW OPEN!
CLICK HERE TO REGISTER
This annual event is coordinated by the Texas Chemical Council (TCC) and Association of Chemical Industry of Texas (ACIT) in collaboration with the Louisiana Chemical Association (LCA) and the Louisiana Chemical Industry Alliance (LCIA). Our EHS Committee that is made up of our members, work hard throughout the year to make sure our attendees are provided the best education that enhance regulatory knowledge, learn from best practices and encourage networking with industry peers. We will have over 100 sessions to choose from and over 120 booths to shop from! Come and join us and discover the strength of learning together!
How to Navigate the EHS Website
Review registration rates and deadline dates: Click on 'Register' tab
To book your hotel room (open January, 2020), click on 'Hotel & Info' tab
To review what continuing education is supported, hover over 'Hotel & Info' tab and choose 'Continuance of Certification'
To reserve a booth space, review rates and availability, click on 'Trade Show' tab
If you're a speaker and want to submit a presentation and review our guidelines, click on 'Speakers' tab
To review complete schedule of events, click on 'Schedule'. This will be updated as time slots are confirmed. To review Tracks (education sessions), click on 'Tracks' tab
To review sponsorship and/or marketing opportunities, click on 'Sponsors & Ads'
Our Mission
To present an annual Environmental, Health and Safety seminar that provides knowledge to foster personal growth of the attendees and the performance of their organizations, while enhancing the image of the chemical industry.
Keynote Speakers
Monday, June 1
Scott Sharp, Executive Vice President, Projects and EHS&S
Chevron Phillips Company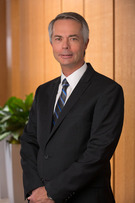 Tuesday, June 2
Candance Carnahan, 'Step Up Your Workplace Safety'
Brought to you by the generous support of BASF, Freeport, Texas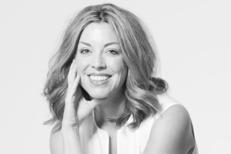 Wednesday, June 3:
Kevin Kline, Founder, Snowdrop Foundation and Houston Radio Co-Host on 'The Q Morning Zoo", the New 93Q